Welcome to the Grand Lodge Website!
It is with great pleasure that I have been given the opportunity to serve as your Grand Master this year.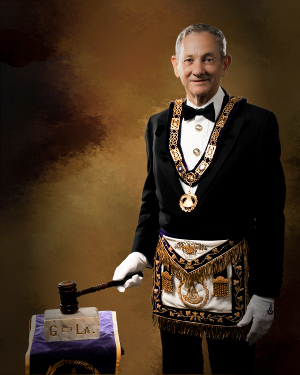 In today's rapidly changing world, Louisiana Freemasonry has also continued to change how we share information and knowledge with our members and with those seeking information about our great fraternity. This site has been developed in order to assist us in this effort and in keeping up with matters that make Masonry relevant to the next generation. It is my desire to continue to develop good leaders for our Fraternity and provide them with the knowledge to meet the challenges of today and tomorrow. I hope that you will find this site useful in providing that knowledge and that you use it wisely to help our Fraternity grow as we extend peace and harmony to all.
May God Bless each of you.
Earl J. "Mickey" Durand