Farewell from your Grand Master of 2014
Our year 2014 is fast coming to an end and 2015 is here. Soon I will be known as a "has been", but let me say, this has been a wonderful experience. I have enjoyed the great hospitality that each of you have shown to me, my wife and my grand officers. I have met so many caring and sharing brothers in my travels this year. Each of you have made this a very special year for me and I thank you for your support. I encourage every one of you to get behind your Grand Lodge officers as they are a very talented and hard working group of Brothers.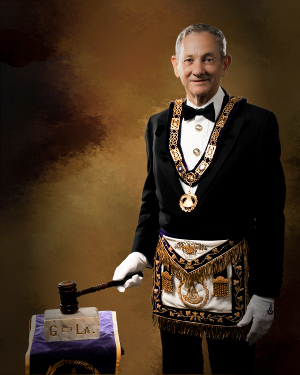 Where did the time go? It seems as though it has just started and is now over. I have really enjoyed this year and I continue to ask each of you to work hard to promote Peace and Harmony for our Fraternity. I believe this is the one thing we need to continue to do to stay on track.
As I turn the reins over to a very respectable Brother, I ask for you to support him in his endeavors so he can have a successful year. Remember, treat others the way you want to be treated.
May God continue to bless each of you and may Peace and Harmony prevail.
Fraternally and Sincerely,
Earl J. "Mickey" Durandсуши роллы круглосуточно